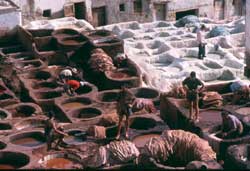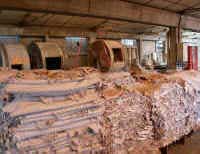 Wet Blue: The skin is constantly checked in every step of its process to reach a good result in quality and selection. These main targets have made our products very much requested by many tanneries in western Europe.
Expert Italian technicians have adjusted our productions to meet our most European customerís requirements.
Our Products:
Sheep and Lamb Pickled skins, Sheep and Lamb Wet Blue skins, Goat Pickled and Wet Blue skins, Fresh Salted cow hides, Wet Blue cow skins
Sheep-Lamb skins: Outstanding material used by top manufacturers of leather garment in nappa and double face.
Goat skins: Shoe linings and uppers, suede pants, gloves and fashion garment are made from Goat skins.